About Us...
Founded by John Shamshoian in 1991, Realty Concepts is a real estate brokerage with offices in Fresno, Clovis, and Oakhurst. Over the years, Realty Concepts has expanded to serve the Central Valley successfully, while maintaining our integrity and close-knit family atmosphere. Our agents are local experts, with deep ties in their communities and a dedication to meeting each of their clients' needs.
At our core, Realty Concepts is a family first and a company second. By placing people before profits, we have created a culture wherein our agents are empowered, our communities are served, and our clients are cherished. "We're obsessed with our culture. We don't run our business like a business. We see Realty Concepts as a mission: to serve our Realtors so they can serve their clients," explains J.P. Shamshoian, President of Realty Concepts.
At Realty Concepts, our values are simple: quality before quantity, service before sales, people before profits, you before us. Every day, we work to deliver on that promise.
Contact Us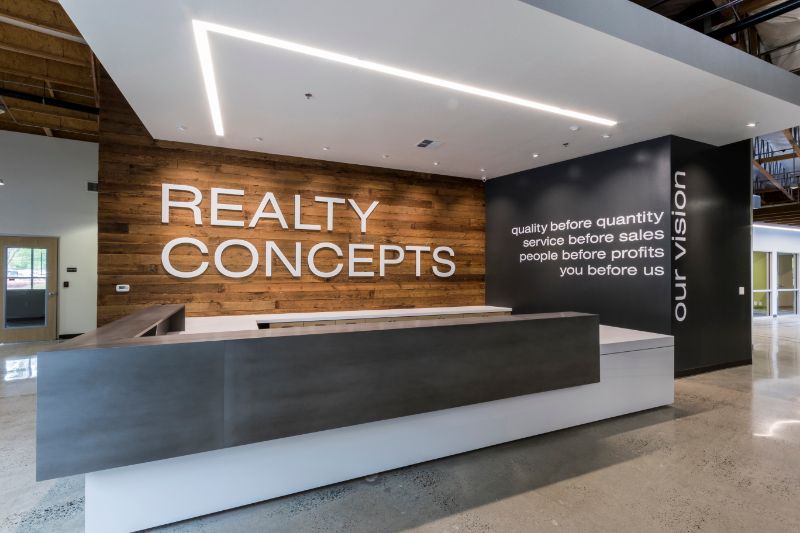 The RC Difference
Realty Concepts and our Realtors® have a reputation for holding ourselves to the highest ethical standards, working smarter than anyone else in the business, and always putting our clients' needs before our own. In an office full of ambitious high performers, vibrant personalities, and strong voices, we have created a loving, team-oriented, and truly unique family here.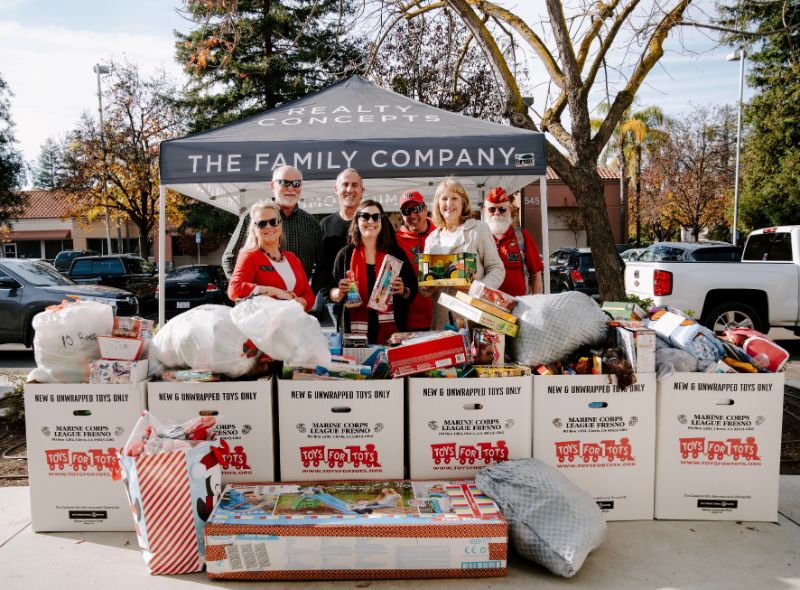 RC Cares
RC Cares is our outreach program, conducting multiple fundraisers every year to give back to our community. Its volunteers consist of RC agents and staff that love to uplift our beautiful community in any way that they can. With our yearly school supply, blood, food, and toy drives, we are able to help the communities that we work in. We also support our local firefighters and police departments with our Hearts for Heroes campaign where we deliver home-baked goods and hand-written thank you cards to their stations. We also contribute to numerous other campaigns throughout the year.
Testimonials
" Oh my where do I begin? Last February when my late husband and I decided to put our home up for sale, I sat down and started researching the website for reputable Realty Companies. Not knowing how to go about any of this and my husband being ill at the time, I wrote down about five companies to start with, and Realty Concepts was my first on the list to call. When I called, Apryl Thompson answered, in just talking to her on the phone I felt we connected and she knew exactly what our needs would be at that time and was very sympathetic of our circumstances! She offered to come out I believe that same day. When we all sat down to talk, the connection we had earlier on the phone, confirmed the connection we had in person! I instantly knew this is who we wanted to go with! and there was never a need to look further. My husband and I loved her personality, her compassion and her commitment to doing the best she could for us even during COVID!! She NEVER gave up on us once, she always returned our call or text within minutes, and was there every step through our journey! With so much more to be said, Apryl sold our home and a year later found me a place of my own! There just aren't enough words to describe this individual other than she is an OUTSTANDING realtor and I would not hesitate to recommend her to anyone wanting to buy or sell! Apryl Thompson is not just a Realtor, she has become a friend and I feel lucky and blessed the day she took my call. Many Thanks Rose "
- Rosanna Freitas
" Had a great experience buying my house. Apryl did an amazing job! Excellent communication throughout the process. "
- IBRAHIM SALAMA
" Best buying experience ever!!! 4th house ive bought and April made it so easy and smooth! Highly recommended!!! "
- Jenifer Cooper
" Best buying experience ever!!! 4th house ive bought and April made it so easy and smooth! Highly recommended!!! "
- Jenifer Cooper
" We worked with Apryl as part of a duo - her partner Lisett was also amazing, but I will focus solely on my feedback for Apryl because they both deserve the shiniest of golden stars. We happened upon Apryl earlier this year at an open house. She gave us the opportunity and the space to look around the home trailing nearby if we had questions - allowing us to visualize any dreams in the house. Apryl provided knowledge and was so friendly throughout our walkthrough, she made a lasting impression. Over the next few months, we received DAILY reports of the houses that became available in our area. We were provided a link that allowed us to filter through those options so that they could be better catered to what we were looking for. In that report, we received a link to a very special home and we hit the ground running. She remembered us, had playful banter and once again gave us the space to look around and lead the way on our own terms. We had a very unique situation with everything that has been going on this year. We explained our predicament and she immediately had a recommendation. She always followed up with us promptly and took the time to explain every detail that gave me concern. She was playful in a way that makes the stress of buying a home virtually painless. I can not recommend Apryl enough! There are so many good things to say. I am so grateful that we happened upon the pair of them because they have truly made our dreams come true and I have so much trust in them - they will never steer you wrong!! "
- Rebecca Calderon-Power
Previous
Next